Cattle Call
Sunday, July 12, 2020 – 7:00pm
on Facebook Live and YouTube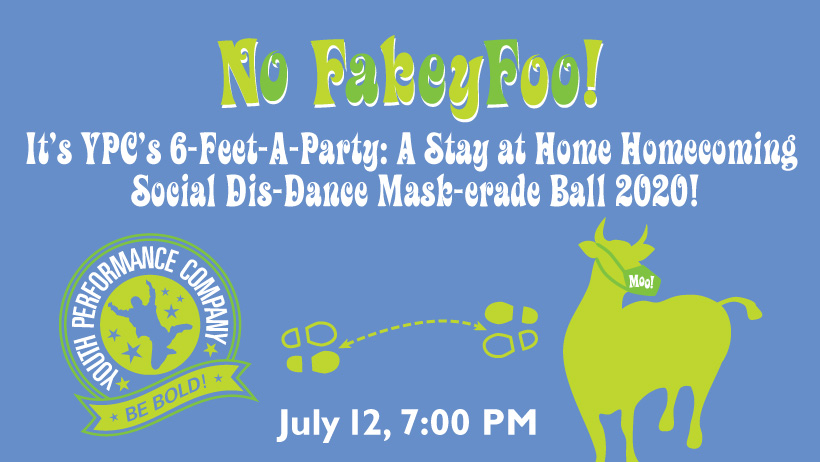 YPC's largest fundraiser is always a spectacular "fun-raising" night.
Proceeds from this year's Gala enable YPC to continue developing, empowering, and advancing young people through the arts.
6:45 – Preshow
7:00 – Gala 2020
7:30 – Gala ends – Zoom After Party begins
*Cattle Call: an audition or casting call for the theatre with hundreds of performers; in some ways you're herded like cattle – hence the name!This evening's proceeds benefit over 10,000 young people each year with affirmative, theatre-arts and leadership learning opportunities that develop extraordinary artists and exceptional leaders.  By supporting Youth Performance Company you help to continue the tradition of breaking down socioeconomic barriers, so that every young person with a strong desire can nurture their potential.
Youth Performance Company is dedicated to igniting and fueling the artistic spirit of youth by developing, empowering, and advancing young artists.