Summer Classes - Grades 7-12
These classes are suitable for students who come to YPC with all levels of theatrical experience. In each class, students will work side by side with Professional Artists to develop their physical and vocal skills, and creatively explore their favorite plays, books, and themes. Students will collaborate with their fellow students in an open and encouraging environment, building deeper understandings of the theatrical process. Friends and family are invited to join us for a workshop performance at the end of the week showcasing what the students have learned and created. These classes are a fun and exciting way to explore your favorite theatrical material, and expand your mastery of storytelling!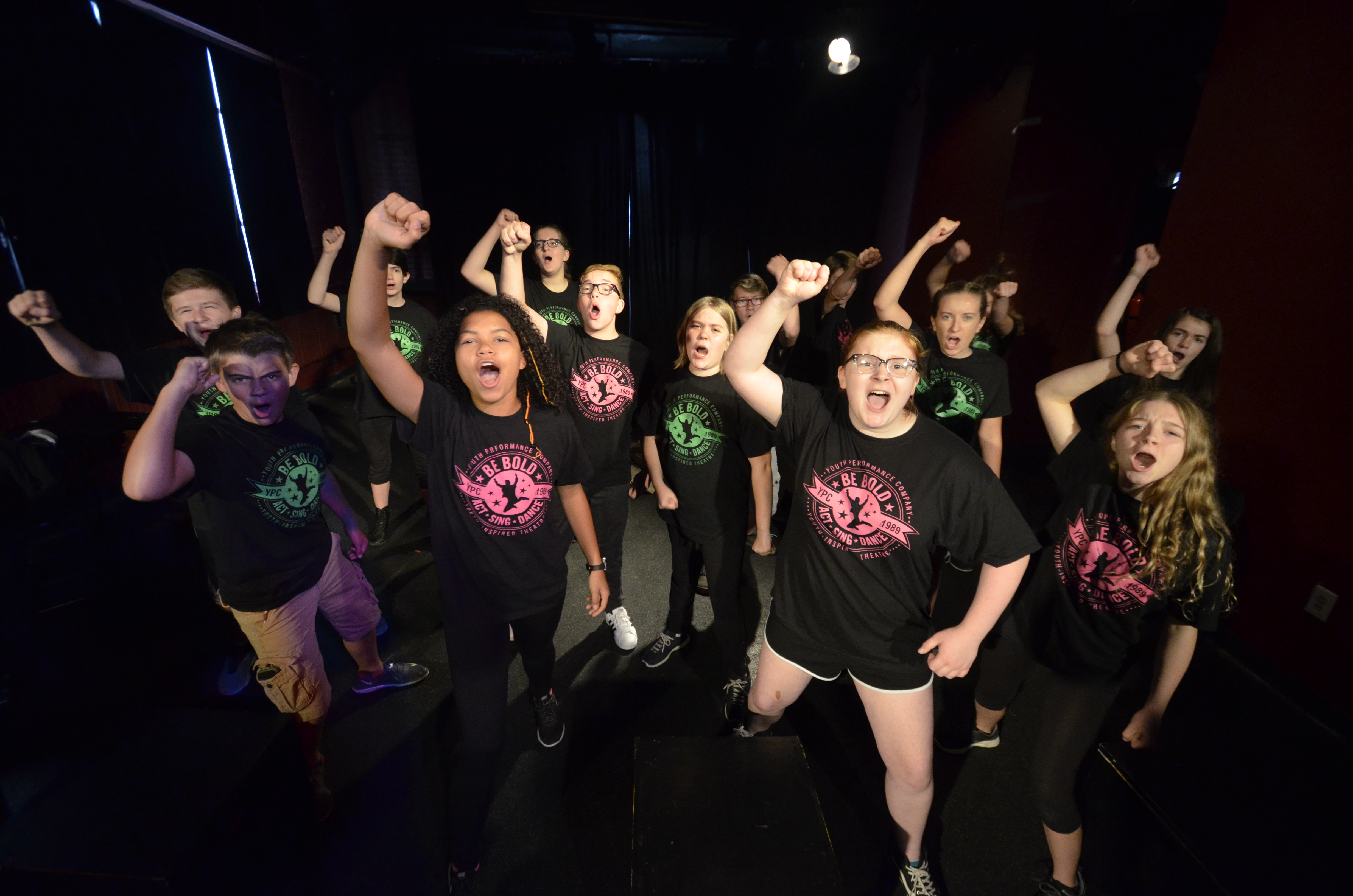 YPC's classes and camps are designed for the grade your child is enrolled in during the 2019-2020 school year. We understand some students may thrive in a group older or younger than their designated peer group. However, our grade ranges are strict so that teaching artists can tailor their lesson plans and ensure the best possible classroom experience for all participants.
NEW LOCATION – 641 Fairview Ave. N, St. Paul, MN 55104
We moved just down the road, and are now located off the intersection of Fairview and University in St. Paul! We are excited to share our brand new space with you.
Dear Evan Hansen
This Tony award-winning musical celebrates life and the way we live it, as we follow Evan Hansen on his journey to fit in. Work with theatre professionals on story and character development inspired by your favorite scenes and sing some of your favorite musical numbers from the show. #youwillbefound This musical contains mature themes. 
June 15 – 19, 2020
9:00am – 4:00pm
Tuition: $280
Audition Pro
Nerves no more! We'll discuss how to prepare, song and monologue selection, building a theatre resume and more. This is a great opportunity to learn how to present yourself and bring out your best at your next audition. 
June 22 – 26, 2020
1:00pm – 4:00pm
Tuition: $140
Newsies
A thousand voices. A single dream. Based on the true event in 1899, this musical is packed full of comedy, drama, singing and dancing. This is the story of a ragged bunch of kids called Newsies who sold the city's newspapers on the streets, and their David and Goliath struggle against the penny pinching publishers of New York.
July 6 – 10, 2020
9:00am – 4:00pm
Tuition: $280
Chicago
Razzle-Dazzle your way through the week with this Tony award winning jazz musical! We'll explore popular songs and scenes as we prepare an ensemble driven creation to share at the end of the week. This musical contains mature themes.
July 20 – 24, 2020
9:00am – 4:00pm
Tuition: $280
Improv City (Session 2)
Build your critical onstage skills and perform lots of improv with industry professionals during this high energy week that will keep you on your toes. Get outside your comfort zone and have fun in this class perfect for both the beginner and improv enthusiast!
July 27 – 31, 2020
1:00pm – 4:00pm
Tuition: $140
Heathers - Limited Availability
This new musical based on the 1988 flick, has taken the musical theatre world by storm! Explore your favorite characters, songs and scenes in this weeklong workshop. This musical contains mature themes.
August 3 – 7, 2020
9:00am – 4:00pm
Tuition: $280
Bay Lake Camp
Join YPC for our annual summer adventure! Train with professional theatre artists at Bay Lake Camp in Deerwood, MN. Enjoy traditional camp activities such as swimming, boating, campfires, arts and crafts and more! Transportation to and from the Twin Cities is provided.
August 10 – 14, 2020
Tuition: $595
In the Heights
This popular musical by Lin Manuel Miranda explores daily life in the Washington Heights neighborhood of Manhattan. The energetic score and dynamic scenes will keep you moving and grooving all week! Collaborate on favorite scenes and songs to share in a final presentation. 
August 17 – 21, 2020
9:00am – 4:00pm
Tuition: $280